Como bien dice Giuliano en el vídeo, no vamos a entrar en si la nueva trilogía de Star Wars nos parece esto o lo otro, entre otras cosas porque queremos tener un viernes de oficina lo más tranquilo posible y sacar esa discusión a relucir podría convertir esto en un verdadero campo de batalla.
Si algo ha polarizado a los fans del frikerío en los últimos años, ha sido esta nueva aproximación al universo Skywalker , pero por fortuna, ha llegado The Mandalorian para unificar criterios y esperemos que por ahí sigan los tiros del devenir de la saga.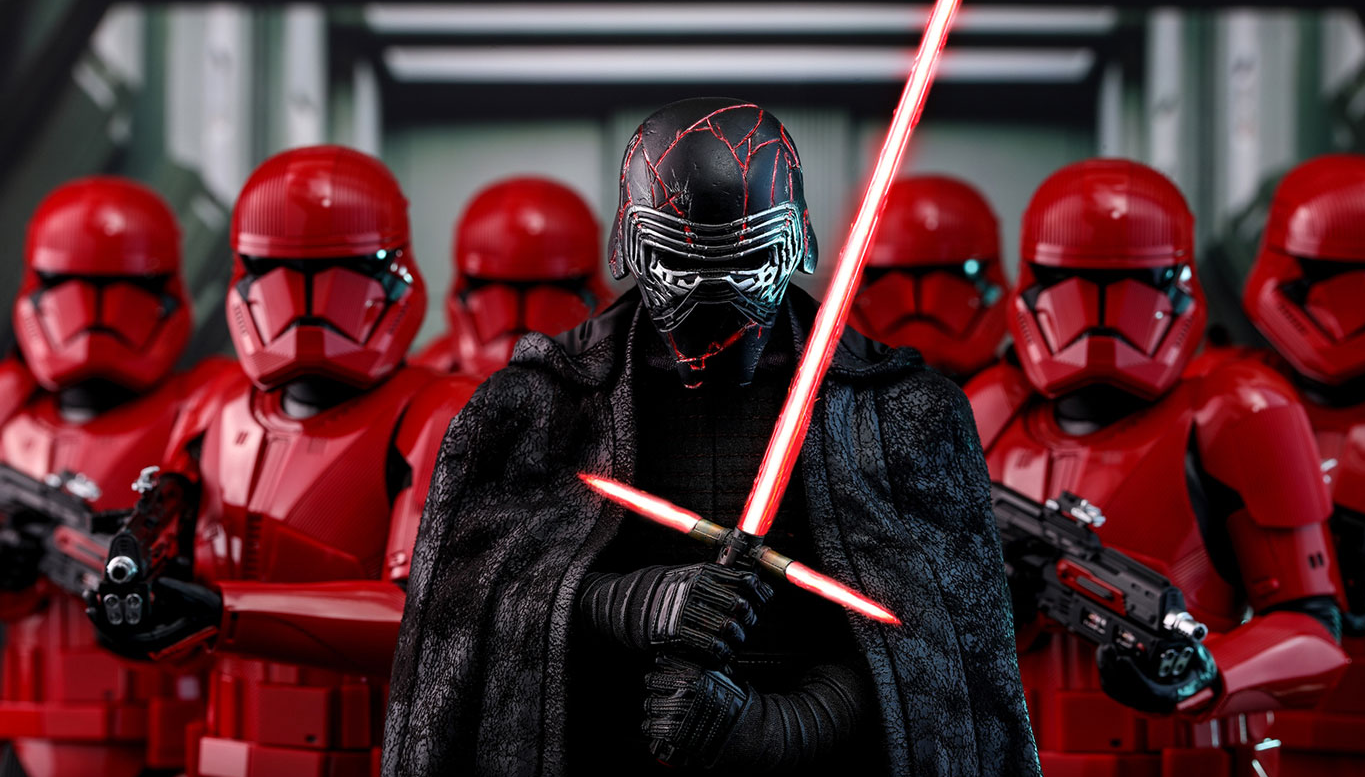 Pero con total independencia de filias y fobias, lo que es incuestionable es que Hot Toys han hecho de nuevo un trabajo magnífico con esta figura articulada en escala 1:6 de Kylo Ren , el nuevo villano de la saga, representándolo con el aspecto que lució en el Episodio IX de Star Wars, El Ascenso De Skywalker.
Aunque honestamente, nosotros preferimos su título original The Rise of Skywalker, porque al igual que con la última entrega del Batman de Nolan, lo de que El Caballero De La Noche Asciende nos suena a que el personaje ha pasado de simple oficinista a gerente o algo similar.
Divagaciones aparte, os dejamos el vídeo en el que podéis ver el magnífico trabajo de la marcha china y aquí mismo podéis haceros aún con vuestra copia de la figura.
¡Por Eternia!